Thingswelove

top,

DR for Bloop Endorse

faux leather shorts,

Rayban

sunglasses,

Go Jewelry

necklace, unbranded tights,

Payless

socks,

Fratelli Rossetti

flat shoes
Diana's tips on how to stay happy:
Do things, wear things and eat things that we like. Never let peer pressure get to us.
Let loose and laugh. Why so serious?
Have a purpose in life. What do we want to be? Staying focus on reaching a goal keeps us on track and SANE.
When angry, express our anger in an elegant and intellectual manner.


Share our emotions and feelings with people we are comfortable with. Never keep things only to ourselves.
Play with little kids. Nothing beats an innocent face of a kid.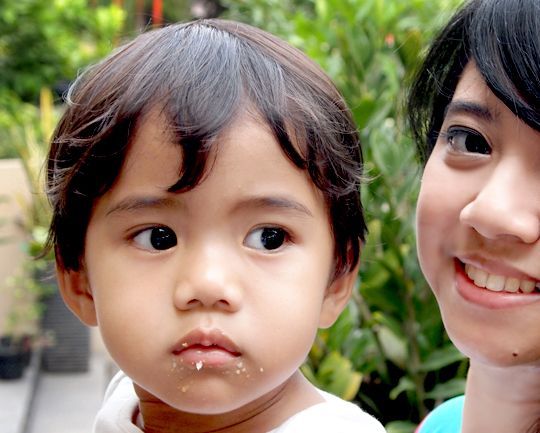 Let go of things and move on. Stop rewinding issues and problems and talk about it over and over again.


Have a hobby.


Consider our boss as our partner or mentor. Never hate our boss or else we'll never find joy and peace in working.


Attend classes, seminars, workshops. Never stop learning and studying.
Be fair & objective when assessing something. Admit & apologize if we're wrong.


Say "thank you" for any form of help we receive from other people.
Try our best in the things we do, but leave the results to God.
Do something because we believe in it, not because we want to prove something to someone.
Pray regularly and ask for forgiveness.
Have enough sleep.
Dress up nicely so you feel good and confident.
Sing!